I'm so, so excited to show a project Chris and I have been working on for 6 months. As part of our office redesign we wanted to hang some artwork in our entryway. When you get off the elevator we wanted to show off something personal about Wildbit. Our first instinct was to work with Sean Martorana of THE_STUDiO who's a great friend and also amazing local artist. Late last year he created a wall mural for us. Ilya documented some of the process for us.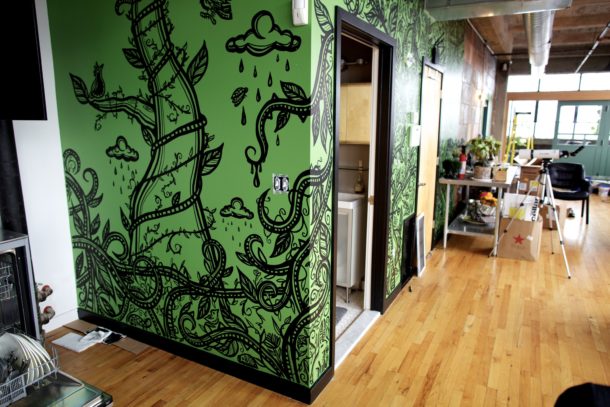 For the entryway we wanted something personal, not just a big Wildbit sign. We talked with Sean and came up with the idea to create individual portraits to represent each of us on the team. The portraits would be of animals, in Sean's signature lines, that loosely matched characteristics with each team member. Coming up with the animals was very difficult. We wanted them to respectful, fun and imaginative. We allowed Sean to pick his own animals for Chris and I. This morning he unveiled the results. We're so excited about the way it turned out. We routinely say this team is our family, so to me this is like a family portrait of all of us. Thank you so much to Sean, the work is amazing, as usual.
Any guesses on who's who?