Two weeks ago we went our annual company retreat (check out the photos!). I've been telling everyone that it was the best one we've ever had (and we've done 8), so I wanted to share a few reasons behind its awesomeness.
The House
This year we went to Cap Cana, Dominican Republic. Chris and I are members of Inspirato and chose one of their villas for the retreat. It's getting really difficult to find a house big enough for all 13 of us. This house was 16,000 sq ft and totally incredible.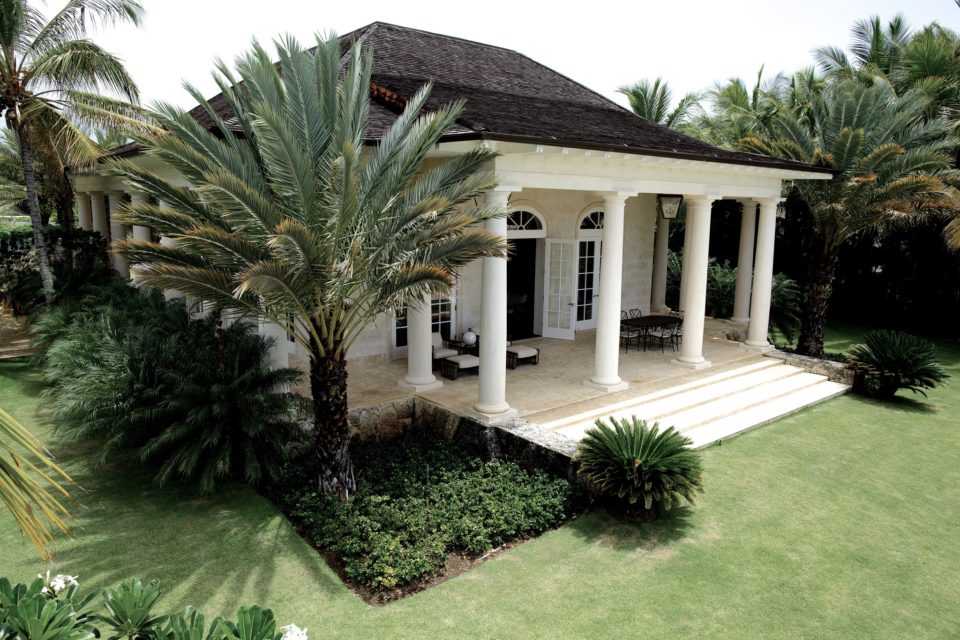 This house also came with a full-time staff, including an amazing chef. On our past retreats we would normally go food shopping and prepare meals together. While this was a great bonding experience, it was extremely time consuming and stressful. Imagine 10 guys and 3 girls in a grocery store, and then picture everyone in the kitchen. It would get hectic and a lot of times we ate whatever was easiest.
This time we had prepared meals for breakfast and dinner, with lunch on our own. Not only did this save us tons of time but it also provided us with amazing food. We had fresh fish, steak, lobster, all for the cost of groceries instead of expensive restaurants.
We also didn't have to clean up the kitchen or the house after meals, which meant we could get right to work or just relax.
Setting expectations with a clear schedule
This year was also the first time we had a solid schedule. Normally we would just go with the flow, but this time we decided to plan out each day. Before the trip Britt set up excursions that we would do together. We don't do too many, but just enough to break up the week.
Our meals were all scheduled ahead of time. We knew that breakfast was at 9:30, which meant we didn't have to wake anyone up and we could plan the rest of the day. This was a huge improvement to any other retreat and helped things flow so much better throughout the day.
Chris and I wrote down all the topics and discussions we planned to have ahead of time. We asked the concierge to get us a whiteboard and when the entire team arrived we planned out each day together. It allowed us to organize our thoughts and plans more clearly. For example, we grouped certain topics together that we knew were related. Or on the flip side we would avoid certain tangents since we knew we'd have in-depth discussions later.
It seems silly now to think that we used to just wing it when it came to planning the topics. Having the schedule really helped us set expectations and find time to just chill out.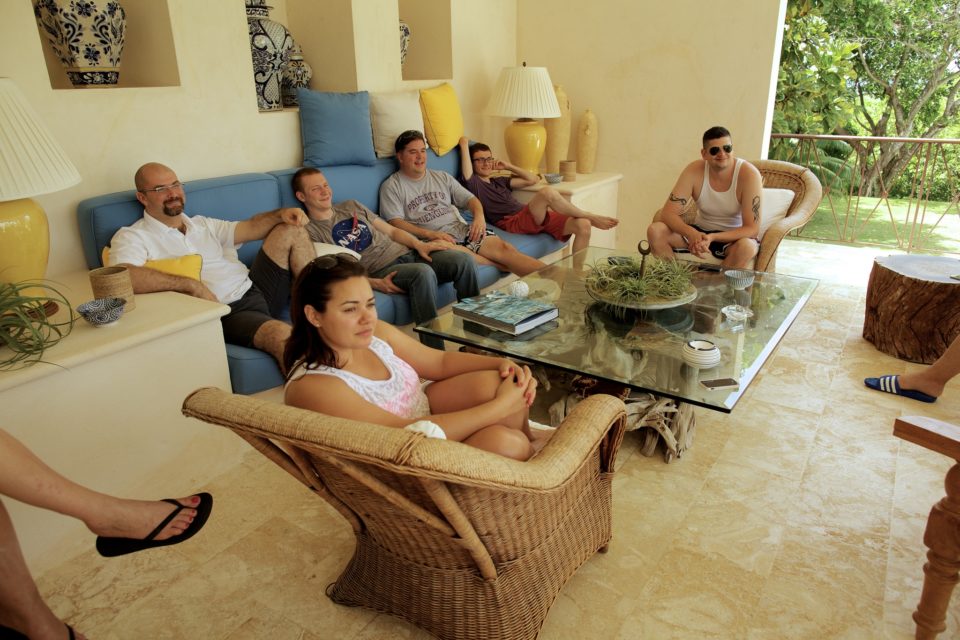 Planning and goal setting
We use retreat time mostly for planning and goal setting. We usually stick to six month goals. We spent the majority of the week talking about ideas and the direction of both products. This helped us identify features we wanted to work on next. On the second to last day we sat down as a team and planned out the next six months. To really think about timing we split up features and big ideas among every developer and designer separately. This way we can discuss them and estimate how long they will take. We also prioritized the order of the features, so we can schedule design work accordingly. I always love this planning day the most, because you see a clear path ahead. Writing down the order also helps us see where we're headed and if anything needs to be moved around. Like if one feature is dependent on another.
Chris and I let the team set what they think they can accomplish. Once everyone on the team feels like they have a good six month plan, we freeze it. This year we're tackling a lot of really awesome, new improvements. So as an incentive for six months of very hard work we want to try a small reward at the end. If we all accomplish what we planned we're going to run away for another retreat in beginning of next year. Wish us luck!
Feedback
Over the years retreats like ours have become pretty popular. I love hearing from other companies how they plan their trips, and also answer questions or bounce ideas around. Tell us about your retreats or how you do things differently. We're always looking for ways to improve ours.