I'm really excited to welcome our third developer to the Beanstalk team — Chris Ledet. Like Russ, Chris is from across the bridge in New Jersey (we try not to blame them too much). He joined Wildbit just in time for our latest retreat in DR and was able to meet the entire team.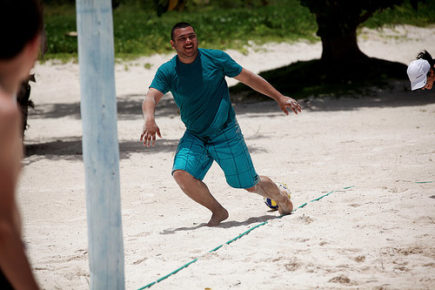 It's amazing that Beanstalk has come this far with such a small team. With Chris on the team we'll be able to do much more — and we have a ton planned. Chris was already a huge help to Ilya and Dima on our migration from Rails 2 to Rails 4 (more on this soon). The process took about three months, but it was a perfect opportunity for him to learn the code base and hit the ground running. He'll be working on new features, getting into some of our clojure code and possibly even working on some iOS tools.
Welcome him to the team! You'll be hearing a lot from him soon.