Last week, the entire Wildbit team was in Aegina, Greece for our 2010 retreat. Hopefully you didn't notice, because we tried hard to keep up with support. If you don't know, Wildbit is a completely virtual team across six countries. Each year we meet to discuss goals, improve and just hang out like a regular team. This was Wildbit's 4th retreat, the last ones being in Bulgaria, Turkey and Cyprus. We usually rent a big villa in a nice location. 2010 has been a great year for Wildbit, so we tried to splurge a bit.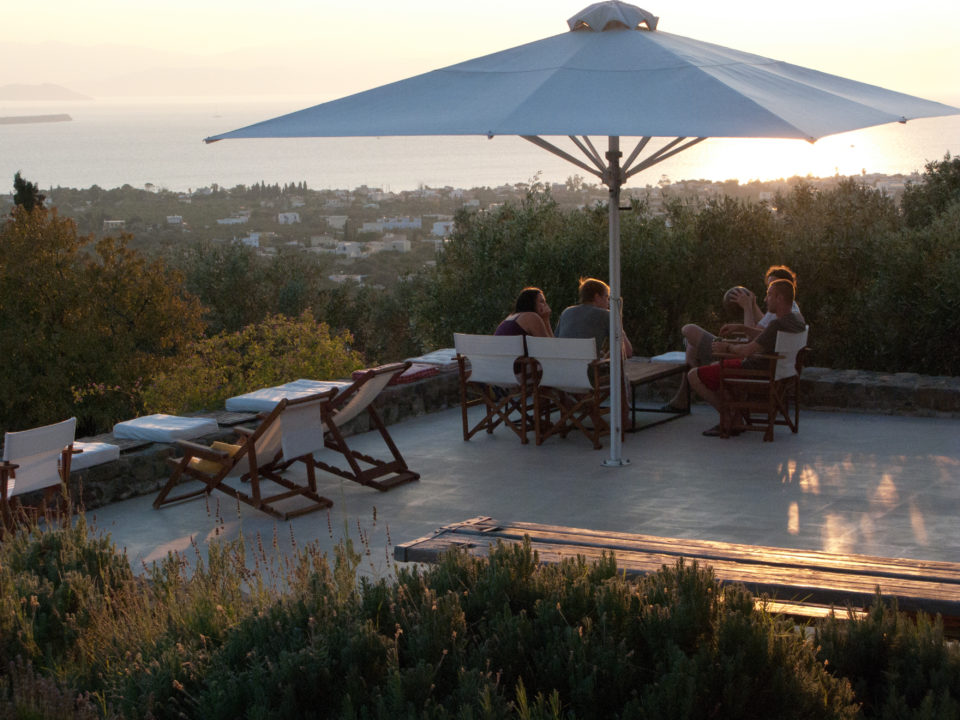 Aegina, Greece
For 2010, we set our sights on Greece. You can imagine how hard it is to coordinate a trip like this, but throw in the lovely visa process and it's even more painful. Since some of the guys are in Ukraine and Russia, the visas were sometimes an inconvenience, so we chose places like Turkey. This year we had enough notice and chose Greece. With the help of Pretty Greek Villas, we found a really unique house perched on top of a hill in Aegina with amazing views. Aegina is one of the lesser known islands to tourists. It's more like "old Greece" and well known for their Pistachios. It's pretty small, so it gave us an opportunity to tour around while still giving us enough time for work.
The results
It wouldn't be fair to go on this awesome retreat and not share the results with everyone. Here's a high level on what we discussed and what we'd like to improve overall.
Share schedules and work hours better. It's hard in a virtual team to set expecations, especially across so many time zones.
Start using Selenium a bit more in our testing environment. Igor presented some amazing things he has been working on.
Get the entire team to use Olark, our live chat for support.
Improve the way we set iterations and manage tasks in Lighthouse. More on this later.
Provide more time for side projects and open source, even it means scheduling it.
Beanstalk: The main discussions were around speed, improving Git and SVN tools, and making our deployments even better.
Postmark: Although Postmark is new, it's growing like crazy. We talked a lot about handling the growth, ensuring excellent inbox rates, and the roadmap for our next features.
Personal goals: Easy to miss, but very important. We always discuss personal goals with the team so we can help each other grow.
This is just the high level. While the work aspects of the retreat are important, we spend a lot of the time just hanging out as a team. It's something that we can't do often, so we make sure to enjoy it. We drove around the island, ate at some nice (and not so nice) restaurants, and found some good spots to swim. As usual, the motivation and energy this week is insane. I hope you'll start to see the real results in form of better service, quality and features in our apps.
Make sure to check out the Flickr group to see some of the photos. We're hoping to make our retreats a bi-annual thing from now on.