We're now up to 20 people. In the last year Natalie and I have learned more about leading a company than we ever have. As we've been on-boarding new team members and putting together our handbook, we noticed that we always mention Path.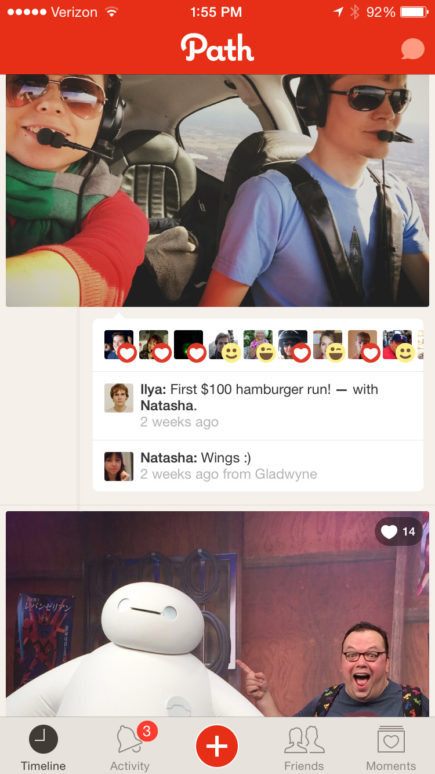 It happened organically. Since half of our team is remote, it's common for us to miss the personal parts of everyone's day to day life. What did you do with the kids this weekend? How was vacation? Or just knowing what everyone is interested in outside of work. Sure there is Facebook and Twitter, but they are far from personal and it's not really something we can call our own.
We started to use Path a few years ago and looking back, it's been the perfect way for our entire team to keep up on a personal level. It's private, my feed mainly only contains people at the company, and everything on there is personal. It's not opinions or the latest article someone read. It's pictures of the museum someone visited. It's our kids dressed up in funny outfits. It's Ilya flying planes or me at the track. It's our hobbies and what we enjoy outside of work.
In Philadelphia, most of us spend time together outside of the office anyway. With Path, we get to know what the entire team is up to and even start conversations based on it. I only realized it recently, but it's become a special tool for sharing our personal lives within our team.