Editor's note: After our posts introducing Chris Bowler, Slava, Ben, and Andrew we decided to share more in-depth introductions for each of our team members. We'll be sharing a couple of these every month, and today we're continuing this series with Jack Kaufman. Jack has already shared a few pieces on Wildbit.com and over on the Postmark blog, and today he's here to say hello.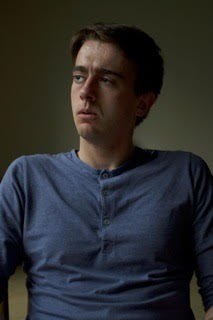 Hi, folks! My name's Jack Kaufman, and I'm Wildbit's first ever intern. I've been working at Wildbit for 6 weeks, and I've loved every minute of it. I come to Wildbit as a rising junior at Haverford College where I'm majoring in Psychology. I'm here to help with marketing and growing Postmark. To do that I've been working on lots of content to help you improve your transactional email.
I met Chris and Natalie during my senior year of high school. At the time I reached out to them asking if I could interview them for a book I was writing called The Found a Business Book. They graciously agreed to do an interview with me, and provided some excellent insights for the book. After learning I'd start college at Haverford in the fall, they told me to reach out to them once I settled in and come visit for lunch.

After getting into a groove at Haverford, I went and had lunch with Chris, Natalie, and the Wildbit team in Philly. They welcomed me into their family, and throughout freshman year I visited them for lunch several more times. Towards the beginning of my sophomore year at Haverford I visited my friends at Wildbit for lunch again. Around this time Chris and Natalie wanted to see if I would do some writing work for the Postmark blog. At the time I felt reluctant to take on the work because I was busy at school with tough courses, so I declined their offer.
The year went on and I stayed in touch with Chris and Natalie. During the spring of sophomore year I started to think about what I wanted to work on over the summer. The first thing that came to mind was helping grow Wildbit. I've always wanted to work with Chris, Natalie, and the rest of the Wildbit team, and I reached out to Chris and Natalie about working for them. They kindly said they'd love to have me aboard, and I haven't looked back since. It's been a pleasure and an honor working here this summer, and every day I look forward to helping product people send better transactional email.
I've been studying entrepreneurship, marketing, and growth since I was a sophomore in high school. I'm not proud to say it, but the movie that spawned my interest in business and marketing was The Social Network. Yes, the inaccurate movie that made business seem like a cakewalk and a constant party initially sparked my business interest. Once I started to learn about how business and marketing actually work, I saw the extent to which The Social Network misrepresented the industry. That said, as soon as I dabbled in business and marketing I fell in love with it and haven't looked back.
In addition to writing The Found a Business Book, I co-wrote a book called The Entrepreneur's Guide to Finding Your First Customers with my good friend Adii Pienaar. I also run a weekly newsletter called Tiny Products and write on the Tiny Products blog about topics that interest me like marketing, life, and health.
Besides my interests in business and marketing, I also love comedy. My favorite comedians are Bill Burr, Jerry Seinfeld, and Louis CK. For sitcoms, I love The Office, Parks and Recreation, Seinfeld, and South Park. The team loves to talk about Silicon Valley in our office, so I think that might be the next sitcom I watch. I like to perform at open mics in Philly, and this is something I'm working on doing more consistently. To me, my funniest material comes from my most insecure and vulnerable moments. So, I like to practice the art of self-deprecation and I also love to point out the absurdities in life and society.
My final passion relates to mental health and mental illness. I'm extremely passionate about destigmatizing mental illness, improving health care for mental illness and mental health, and promoting awareness about these issues. To me, mental illness and mental health are two of the most important issues of our time. So, I dedicate time at Haverford to helping my fellow students learn more about these issues and better deal with them.
And that's a wrap. I'm so excited to be a part of the Wildbit team. Finally, to take a small crack at marketing, here's an unrelated quote from Anchorman: The Legend of Ron Burgundy, which is one of my favorite movies. "They've done studies, you know. 60 percent of the time, it [Marketing] works every time." The key takeaway from this quote is you shouldn't take most marketing too seriously.