This piece was originally emailed to Wildbit's mailing list on November 23, 2021.
Hello friends,
Last month, I asked you to share your questions and thoughts about building and growing a people-first business. You sent deep, kind, and powerful thoughts our way (thank you!) that reinforced our team's desire to organize 'something' where we can all discuss the topic together.
Around the same time, I found myself at a conference with Sahil Lavingia (Founder at Gumroad), talking about how we run our respective companies. It was the first time in a really long time that I was sharing ideas and actual space with another founder.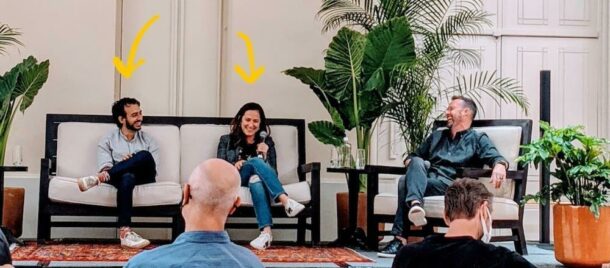 After I talked about running Wildbit as a people-first company, Sahil joked that he runs Gumroad Sahil-first instead. It sounded like we couldn't be further apart in our positions…

...but, as always, there is more nuance to the story.

Sahil and I decided to have a follow-up conversation and talk about the reality of building and growing a people-first company. We'll do it live, online, and with an open Q&A, so you can join and ask us the deep, difficult questions nobody else is asking.
The date is December 7th, and the place is wherever you are.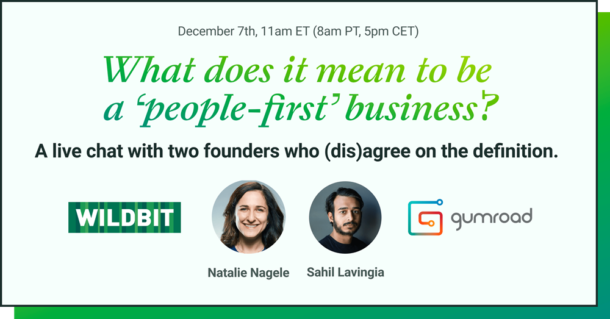 Find more info and rewatch the session →
With 💚
Natalie and the team @ Wildbit