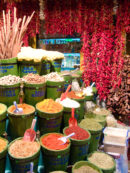 We arrived in Turkey on Friday night and so far it has been amazing. It's great to meet with a team of people who you work with each day, but hardly see in person. Some of us have never even met in person, although the first time meeting was as if we've always been friends. As Ilya put it, "It's really great to meet as a team, but even better to now realize we are a group of good friends from around the world."
This weekend we finished up our agenda, which we'd like to share with everyone. We think it is important that our customers and clients know our plans, goals, and priorities. Have a look at the retreat agenda on Beanstalk.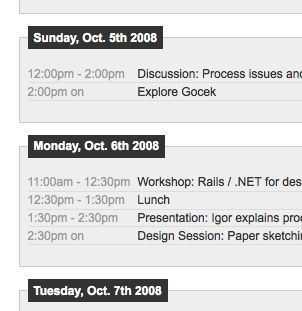 We're already making progress on strategy and having a good time. A few embarrassing rounds of pool volleyball is always a good time. Turkey and the town of Gocek, where we are staying, is incredibly hospital and very beautiful. The town is located in the Mediterranean just at the base of some impressive mountains and cliffs.

If you're interested, you can follow the photos on our Flickr group throughout the week.