This piece was originally emailed to Wildbit's mailing list on December 29, 2021.
Companies are an expression of the people they're made up of; they re-shape themselves and evolve every time you bring someone new onboard.
In 2021, we added 12 people to our now 36-strong team. Having 33% new faces on a Zoom call has been challenging: it means the company we were in January is definitely not the company we are in December (and we don't know what the Wildbit of next year will look like either).

2021 was also difficult because it was yet another year where we didn't all get to meet one another in person. This definitely had an impact ​​on our morale, motivation, and feeling of connection to each other—for both old and new team members alike.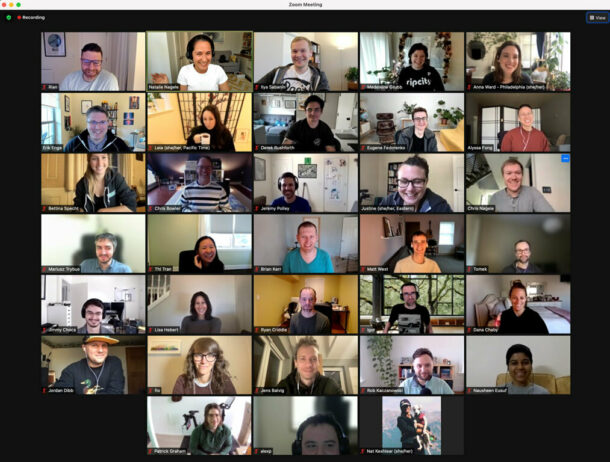 Growth and change are hard to embrace. Some of Wildbit's longest-tenured team members might even remember me saying "We are never growing past 15 people" a few years back—but plans change, businesses evolve, and we need to be able to rethink our ideas if we want to move forward.

(If you have 15 minutes to spare, I recommend this talk ↓ about the importance of not getting stuck on a narrow path.)

Change also brings new energy and new ideas. Every new person brings with them their journey and merges with our collective one as a team; together, we feel inspired and challenged to continue our path of pursuing excellence.
Goodbye to a challenging yet formative 2021. And cheers to whatever new adventures 2022 brings on.
🎉 some highlights we'd like to share
Throughout 2021, the Wildbit team kept doing what we love with people we respect and like being around. Here are some highlights we thought you might enjoy:
Thank you for being with us in 2021, and we'll see you next year.

💚, Natalie and the team @ Wildbit