You may not recognize me, but you will be seeing a lot more of me in the coming months. I recently joined Wildbit to help with Newsberry as the service continues to grow. I'll be responsible for customer service, improving your delivery, and giving the product the close attention it needs.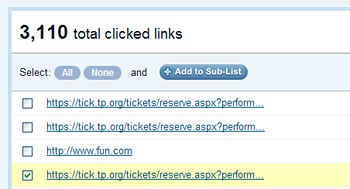 We just released an exciting new tool in Newsberry, behavioral targeting. Now you can target and segment subscribers based on who opened emails, clicked links, and which emails bounced. This new tool will help you maximize response and create follow up emails based on subscriber behavior.

Here are some basic ways you can use this new tool:
Send an email to all subscribers who clicked on a specific link.
Send a follow up email to only those people who opened your email.
Send an email to anyone who clicked a link or opened your email in the past five campaigns.
Read more about this new feature in the help system.