Wildbit office hours: Natalie Nagele & Sahil Lavingia
Back in October, Natalie Nagele (CEO and co-founder at Wildbit) and Sahil Lavingia (Founder at Gumroad) found themselves sitting on the same couch to discuss how they run their respective companies:
After Natalie talked about running Wildbit as a people-first company, Sahil joked about running Gumroad Sahil-first. It looked like they couldn't be further apart in their positions...

...but, as always, there is more to the story than that.

On December 7th, we're hosting a follow-up conversation for Natalie and Sahil to (dis)agree about the many ways to run a successful business that also creates fulfillment and value for people: shareholders, customers, employees, and the broader community.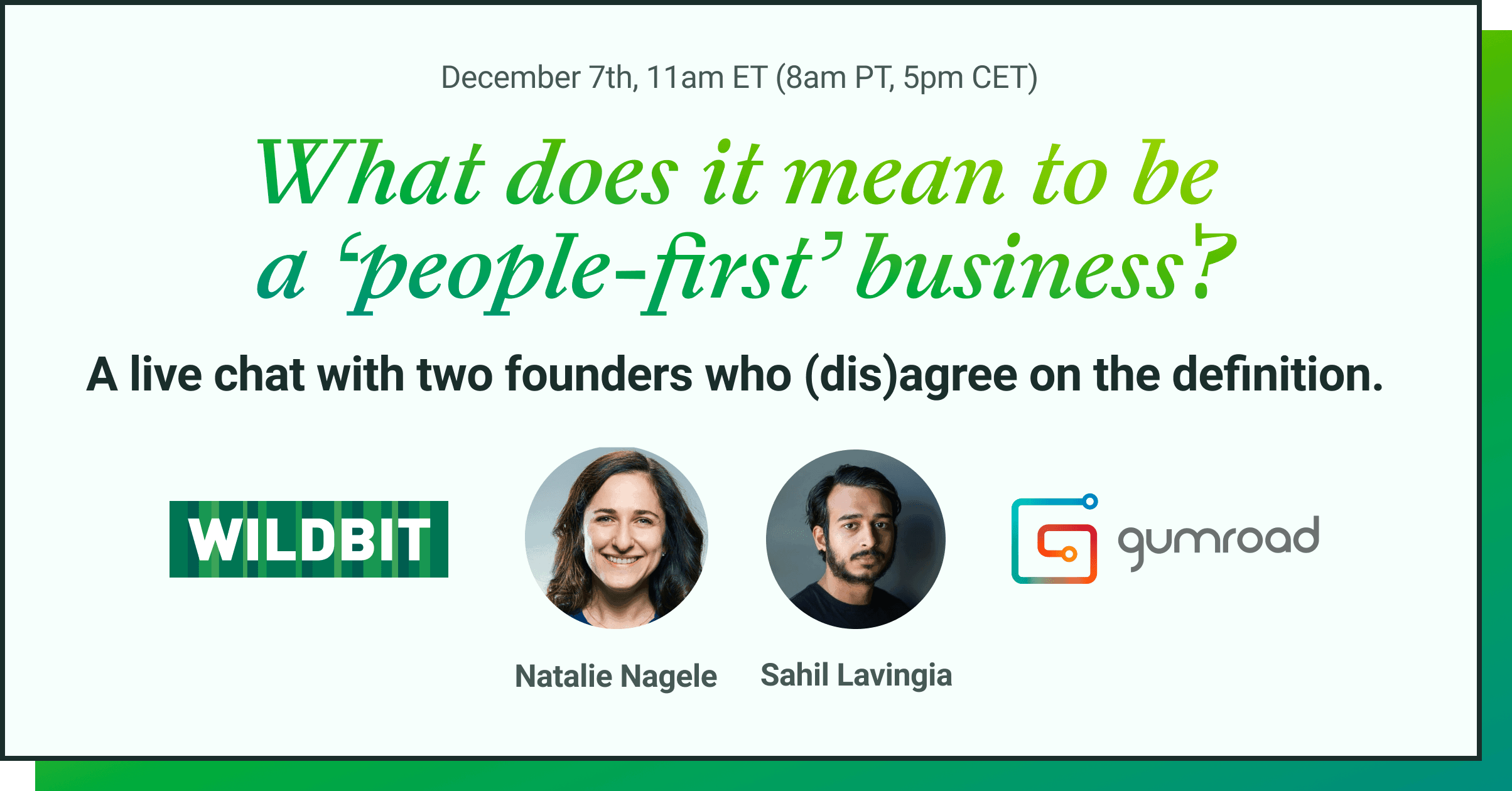 Sahil and Natalie will tackle some hard questions about the reality of growing a people-first business—and YOU, their audience, can ask them anything.
You are invited!
Tue Dec 7 @ 11am ET (8am PT, 5pm CET)
Duration: 1 hour


PS: if you can't make it, we'll send you the recording.

PPS: We're collecting all your questions ahead of time. Follow this link and ask away!
And if you're not sure what to ask, here's a few things that might get you inspired:
Natalie Nagele
CEO at Wildbit
Sahil Lavingia
Founder at Gumroad, author of The Minimalist Entrepreneur
Justine Jordan
Head of Marketing at Wildbit, moderator